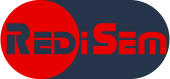 RediSem's LED driver applications use
single-stage LLC converters with
integrated Power Factor Correction
and no flicker.
Combined with our high performance
LED controller ICs RediSem LED LLC
converter deliver best-in-class
efficiency, accurate primary side
regulation of output voltage and
current and full protection (incl.
SELV).
RediSem's LLC converters have much
lower EMI which improves networking
equipment performance and reduces
cost as less filter components are
required in the power supply.
All RediSem LLC converters use a
high-voltage half-bridge and thus
have inherently higher voltage surge
capability than flyback converters.
RediSem's ICs for fluorescent lighting
add high performance, control and
protection to the conventional self-
oscillating bipolar transistor circuits
used in many ballasts and CFLs. By
adding RediSem's fluorescent ICs lamp
life is dramatically improved to over
30,000 lamp starts whilst offering
efficient reliable operation over a wide
range of mains voltages and
temperatures.