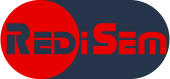 RediSem runs its operations with a team of talented
and dedicated IC design and power management
specialists, headed by an experienced Management
Team.
Taking advantage of the many years of experience
of its staff and backed by world-class partners in IC
manufacturing and development, RediSem is able to
offer leading-edge advanced power management
ICs.
With most IC specialists based at its Hong Kong
head office, RediSem is supported by top-tier
distributors in various countries in Asia.


Niek has worked in varied
technical and commercial
management roles in Holland,
Germany, South Africa and the
UK. He was an early employee
of CamSemi, a UK based power
IC maker where he invented a
Compact Fluorescent Lighting IC
and lead lighting product
marketing.
At CSR Plc, a leading wireless IC maker, Niek
headed up the global marketing team for its
wireless audio products.
He holds a Ph.D. in Electrical Engineering from
Cambridge University on CMOS integrated
circuits for power electronics and is an inventor
on a number of international patents and author
of several publications.
Niek is a director at RediSem Ltd where he is
responsible for sales & marketing activities.

Russell has over 20 years of
experience in power supply
controller ICs and applications.
He was director of a UK power
supply maker and held a senior
marketing role at CamSemi
where he invented a novel
power supply controller IC.
Over the years Russell has built up an extensive
network of technical and commercial contacts in
the power supply and lighting industries.
He is inventor on a number of international
patents.
Russell is director at RediSem and leads
technical activities. He invented RediSem's
CSOC core technology and continues to develop
RediSem's product roadmap.